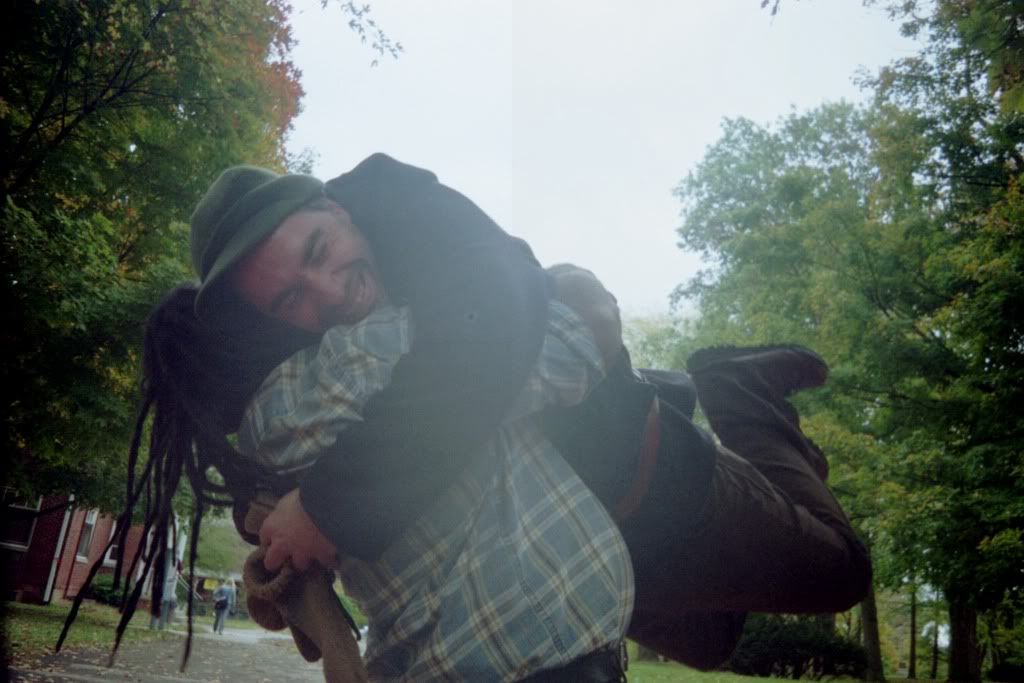 Tim and Dietrich*
Tim and Dietrich
Tim and Dietrich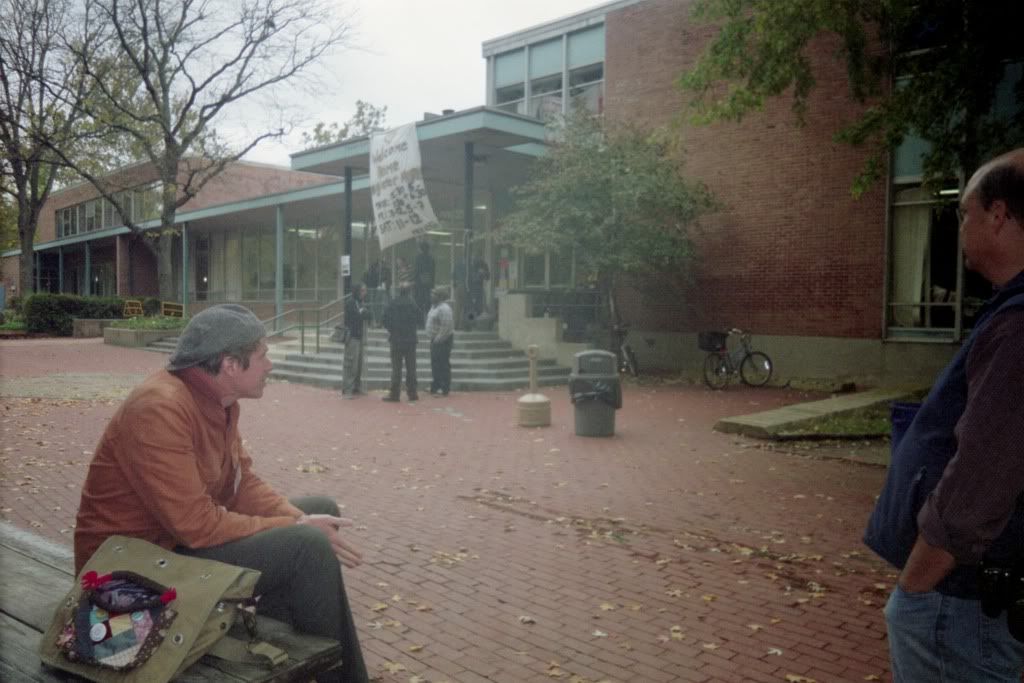 Ed in front of The Union
Downtown Yellow Springs
Downtown Yellow Springs
Tom's Market
The John Bryan Community Center**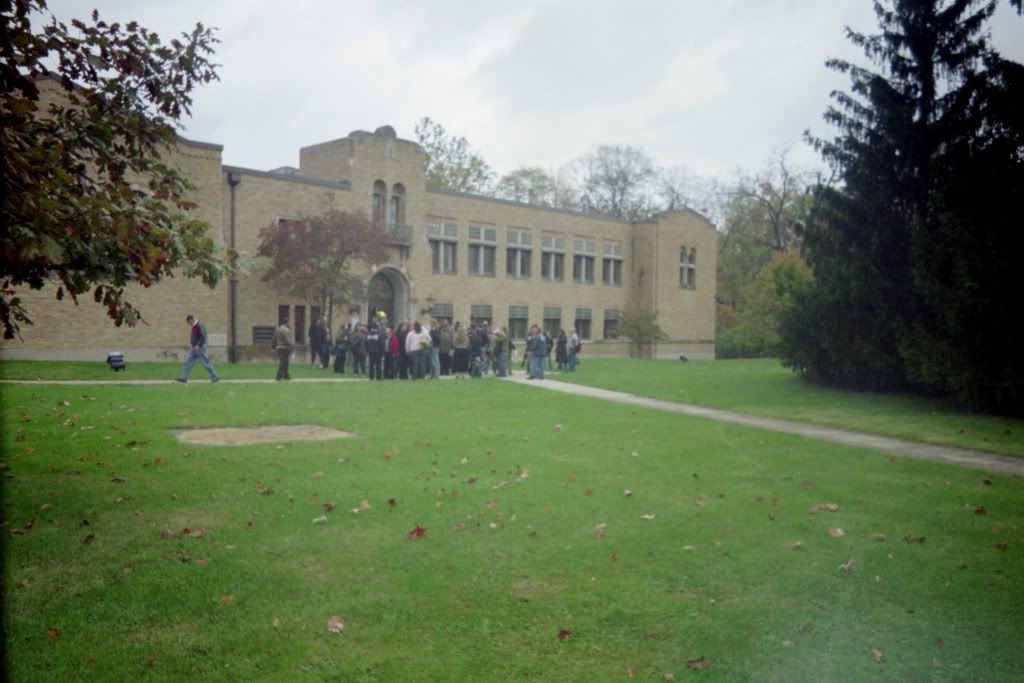 People gathering outside the Bryan Center**
People gathering outside the Bryan Center**
xpoetcrushx
outside the Bryan Center**
Duffy and friends outside the Bryan Center**
?, Rory and
planetjupiter
outside the Bryan Center***
planetjupiter
and the 'Free Antioch' mailbox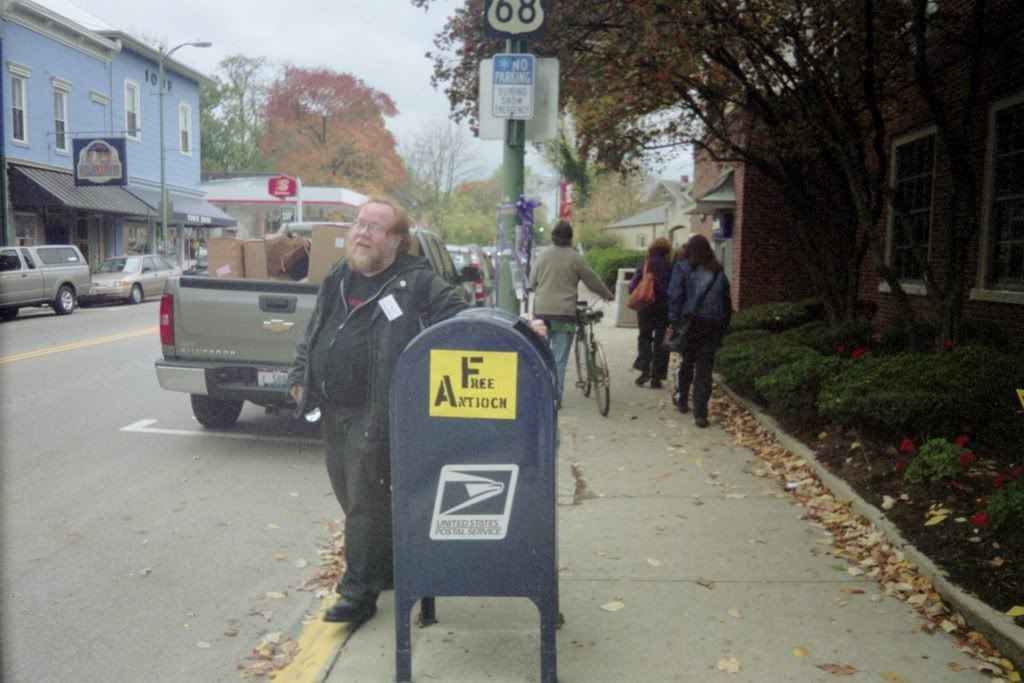 planetjupiter
and the 'Free Antioch' mailbox
planetjupiter
and the 'Free Antioch' mailbox
The sculpture at the Kennedy Library
The base of the sculpture at the Kennedy Library
Community Meeting
Greg at Community Meeting
Greg at Community Meeting
planetjupiter
and friends in The Yellow Chairs****
The dance
planetjupiter
and Beth at the dance
Me at the dance*****
* WOW! What a picture!
** These are from when people gathered at 3:30 on Saturday for what they thought would be *THE* announcement but actually turned out to be an announcement that they'd postponed the vote.
*** And this one was after the non-announcement
**** Are you sensing a theme here?
*****
divinetailor
, I took this picture with you in mind, because I remember how freaked out you were by the similar one I took in June.
The fourth roll:
Current Location:

The Co-op

Current Music:

Still the 80s station ...