Me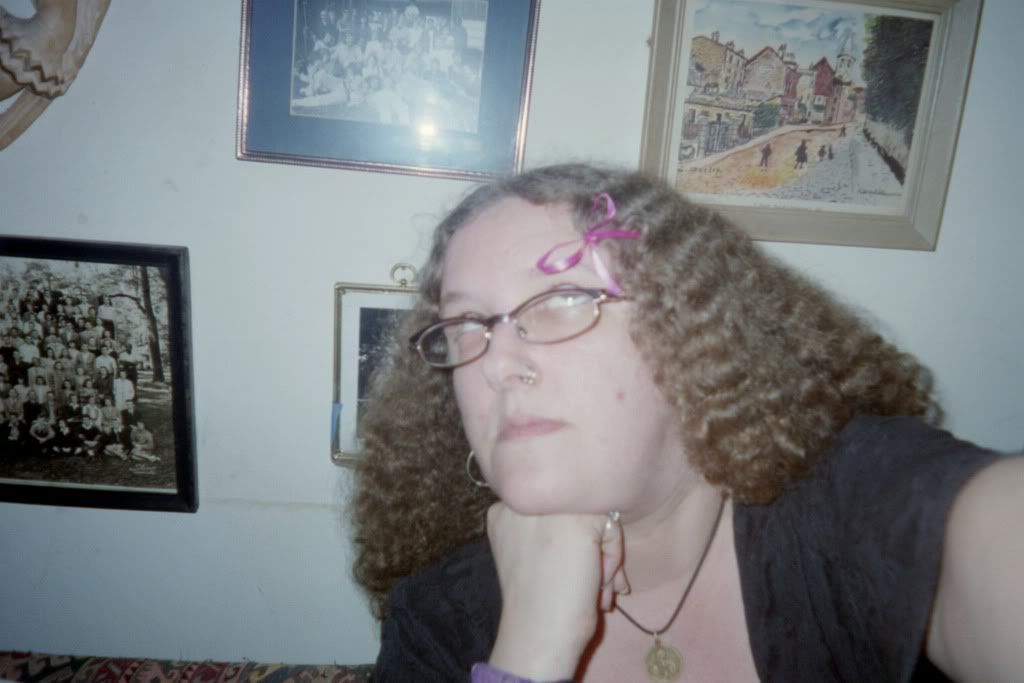 Me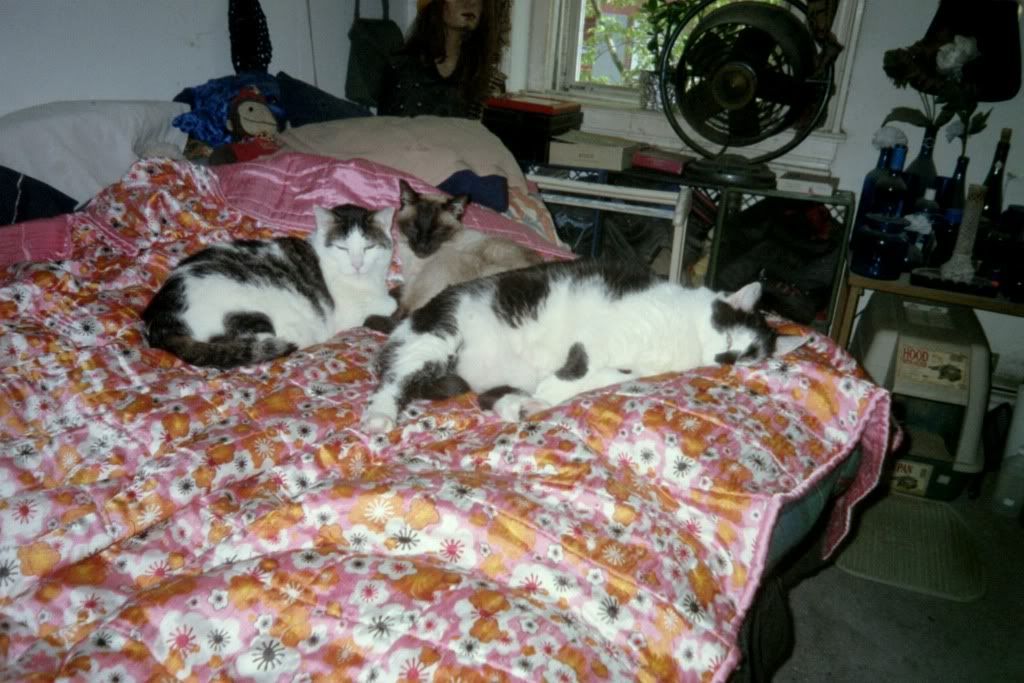 Jacob, Opie and Tino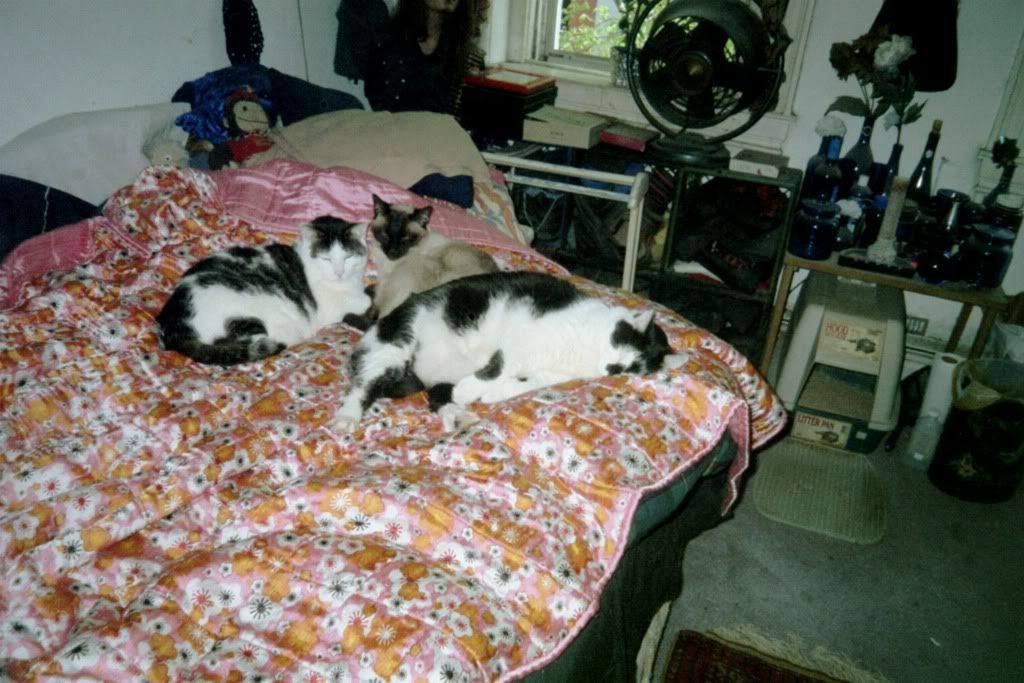 Jacob, Opie and Tino
Toys on the desk*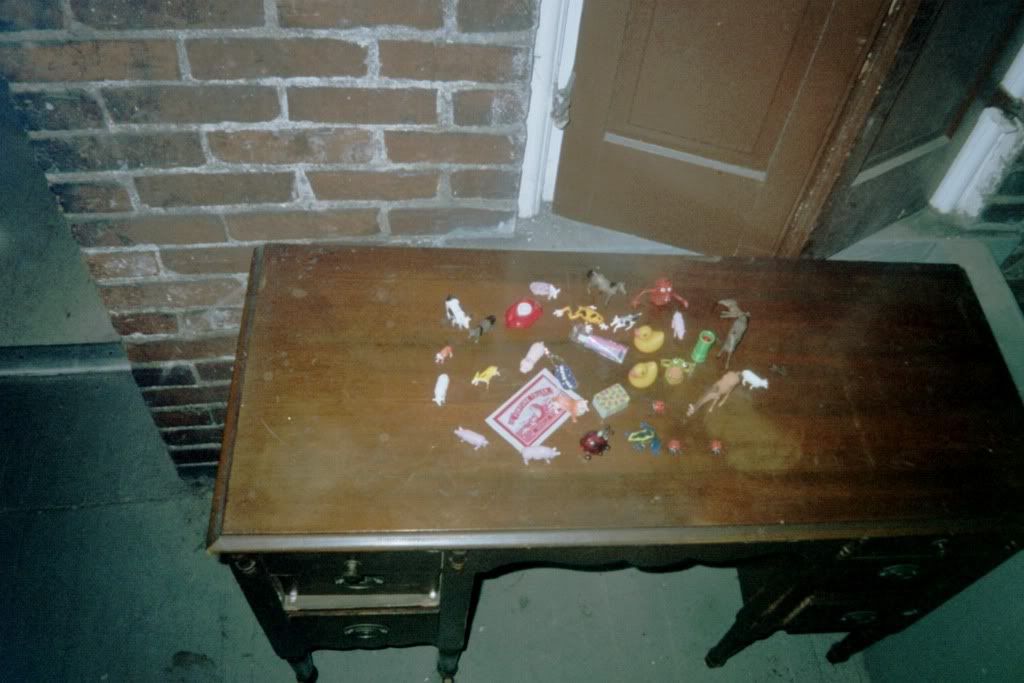 Toys on the desk*
Thomas, Kevin and Joel at Joel's party
Thomas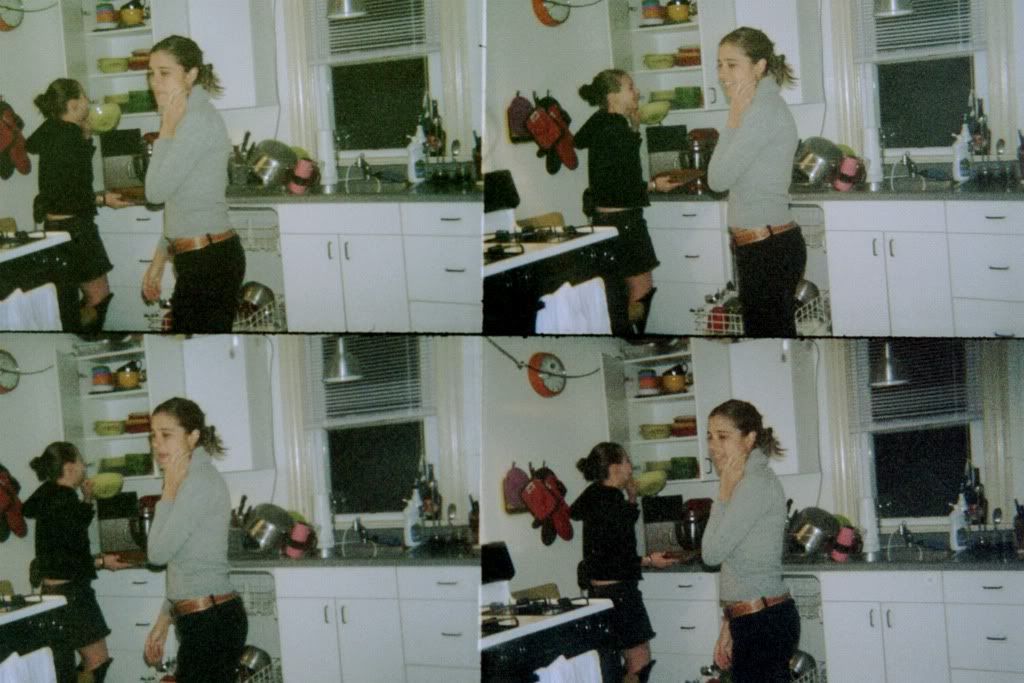 Amber and Corinne
Joel
Joel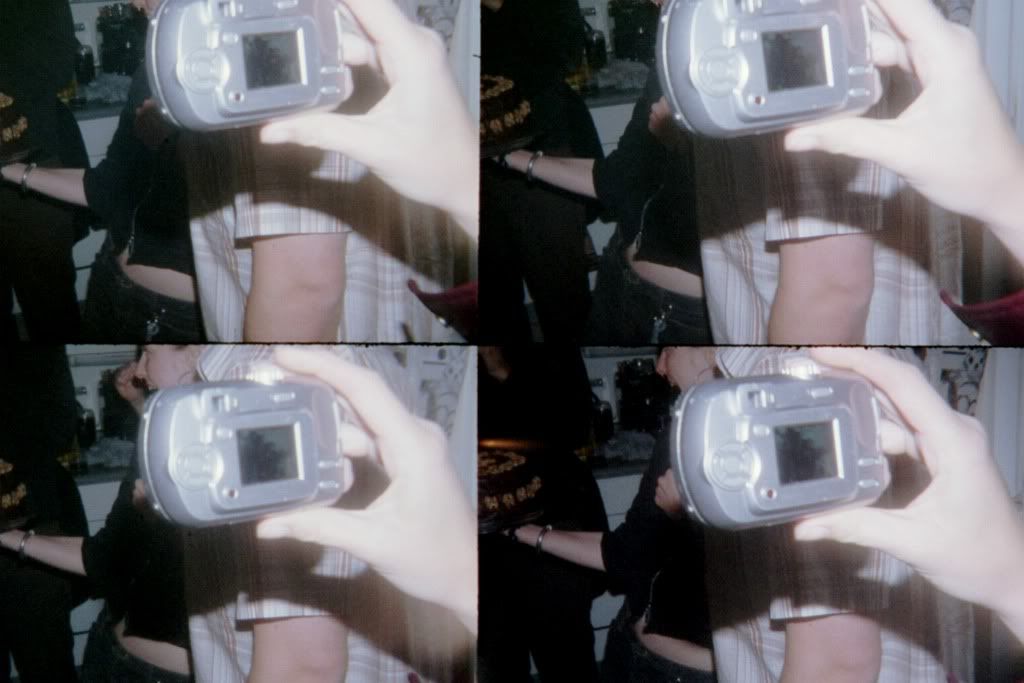 Joel(?) taking a picture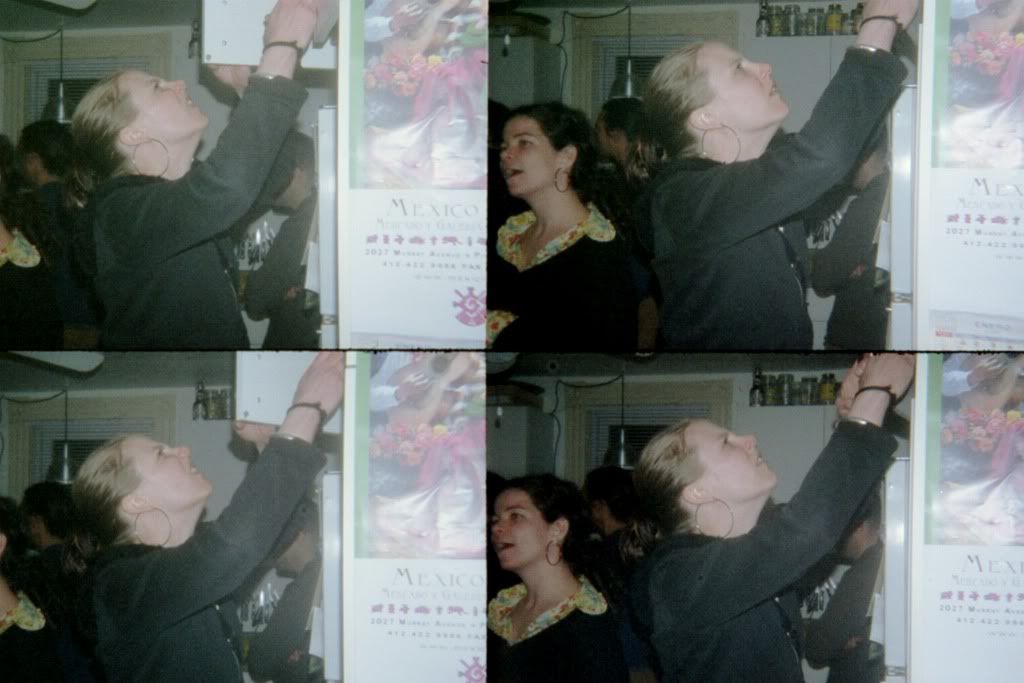 Amber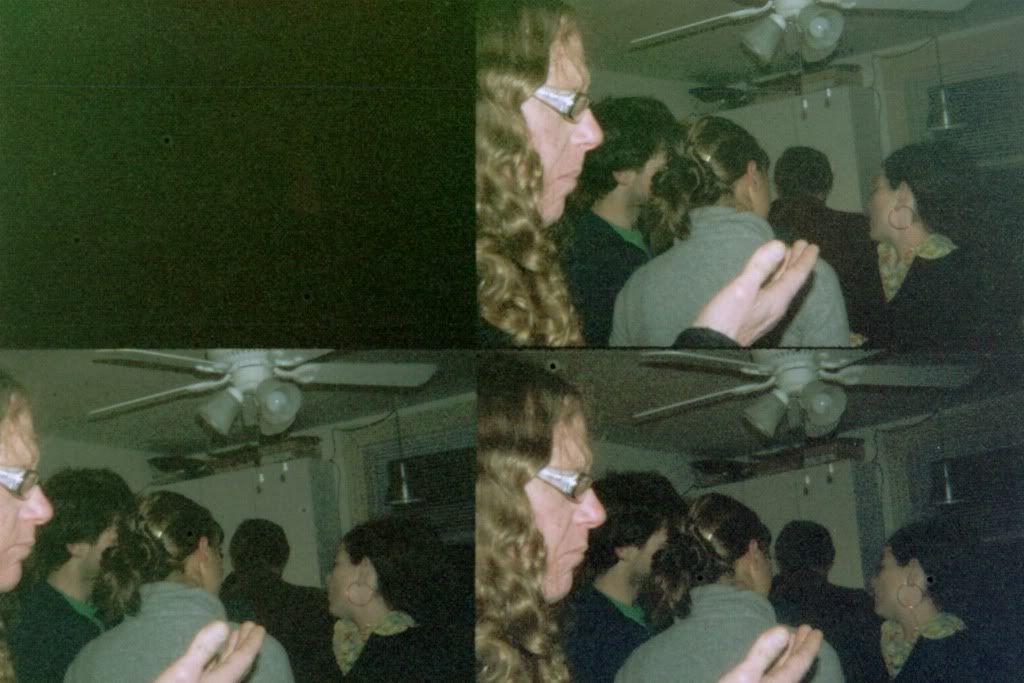 Pete the Plumber
Fran
Lara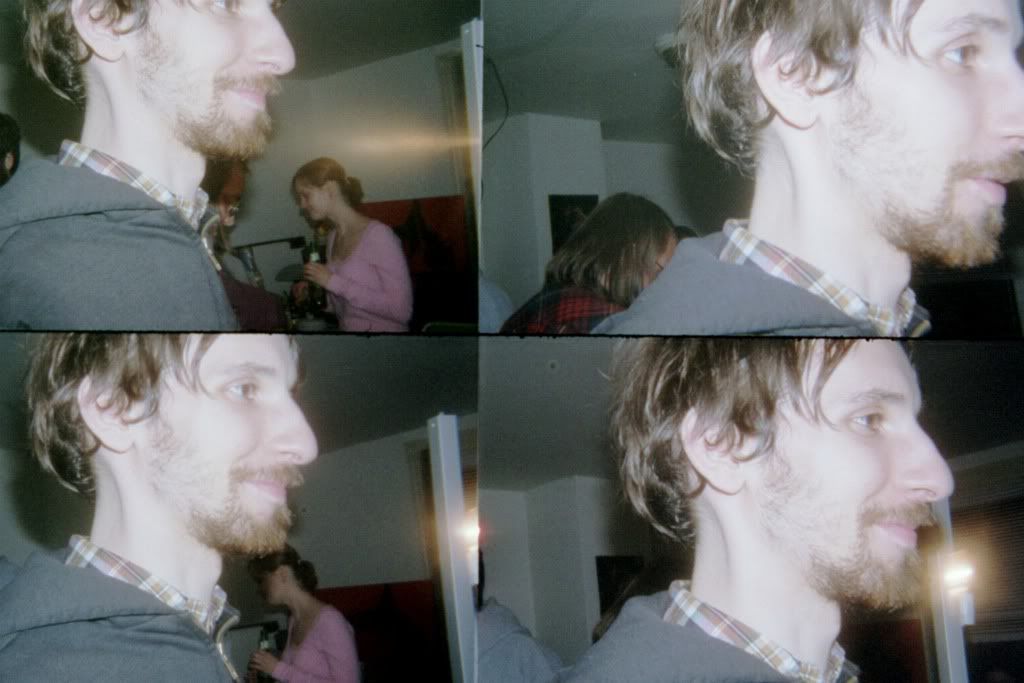 Joel
Fran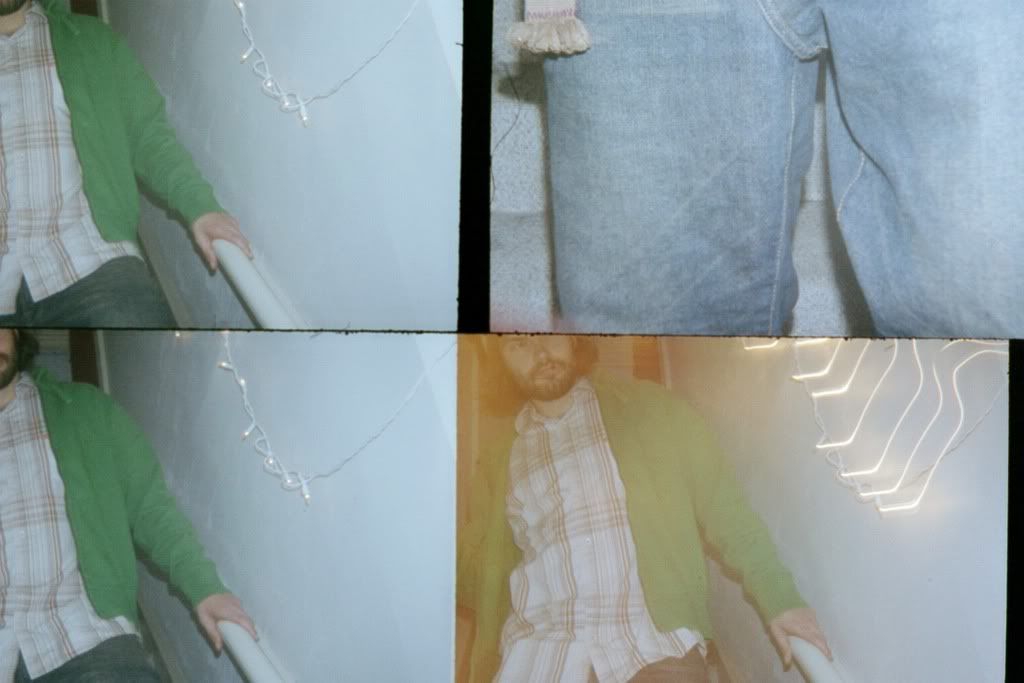 Thomas**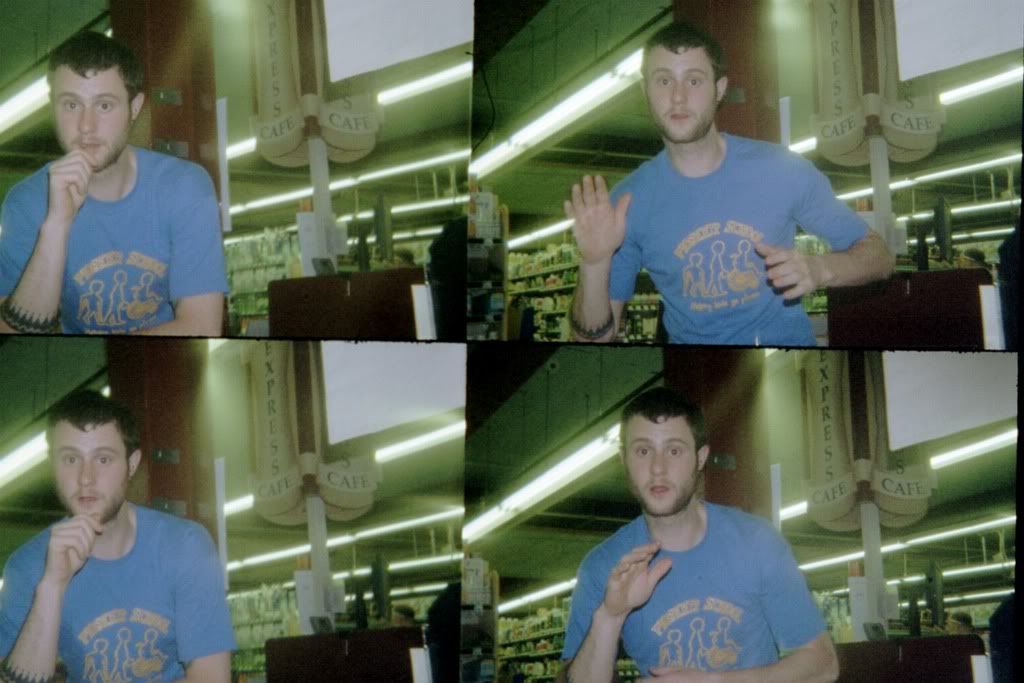 Joey Coconuts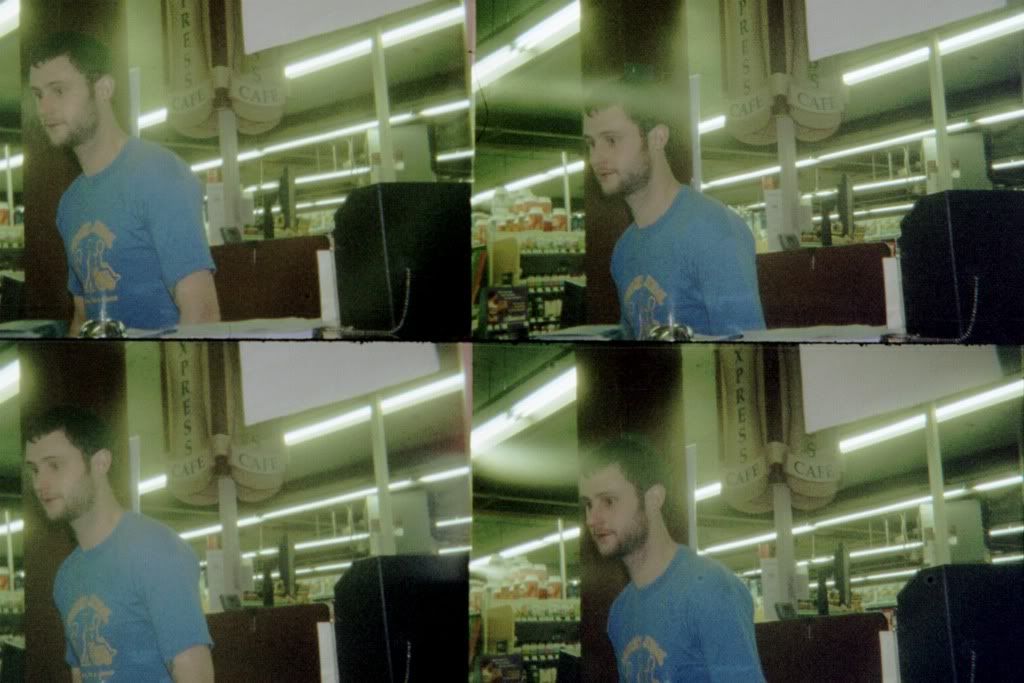 Joey Coconuts
Deb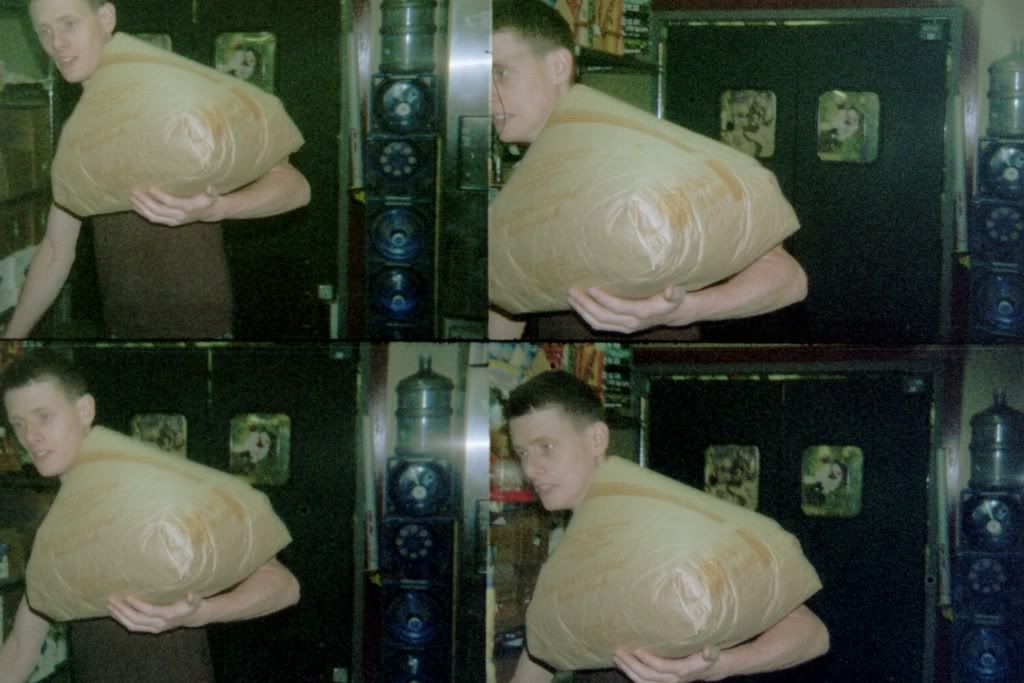 Jim Robinson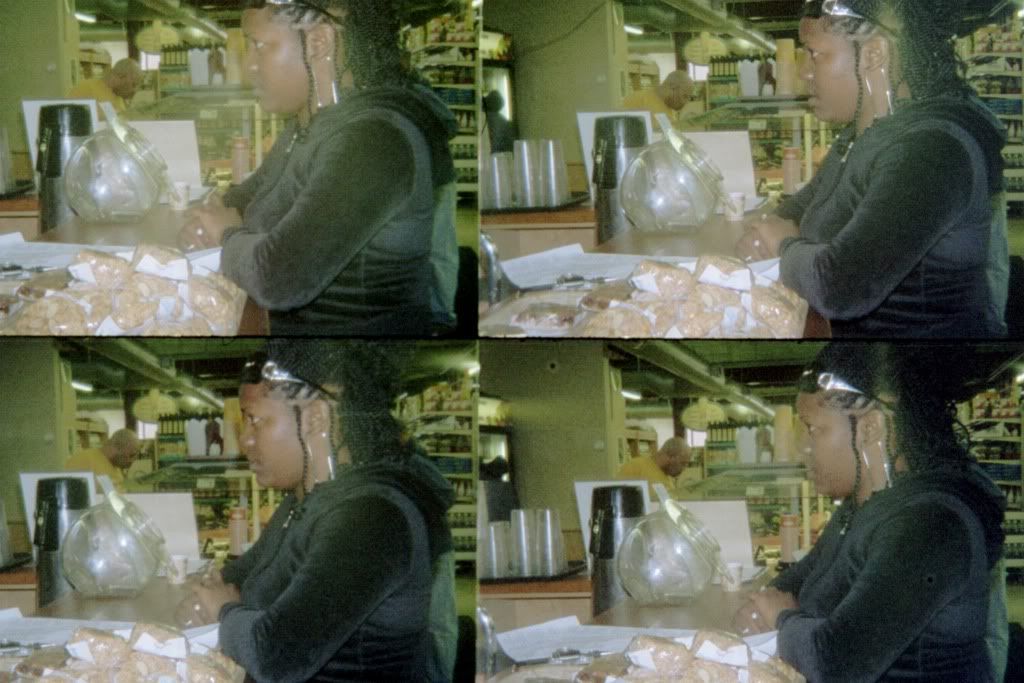 Saprina
Saprina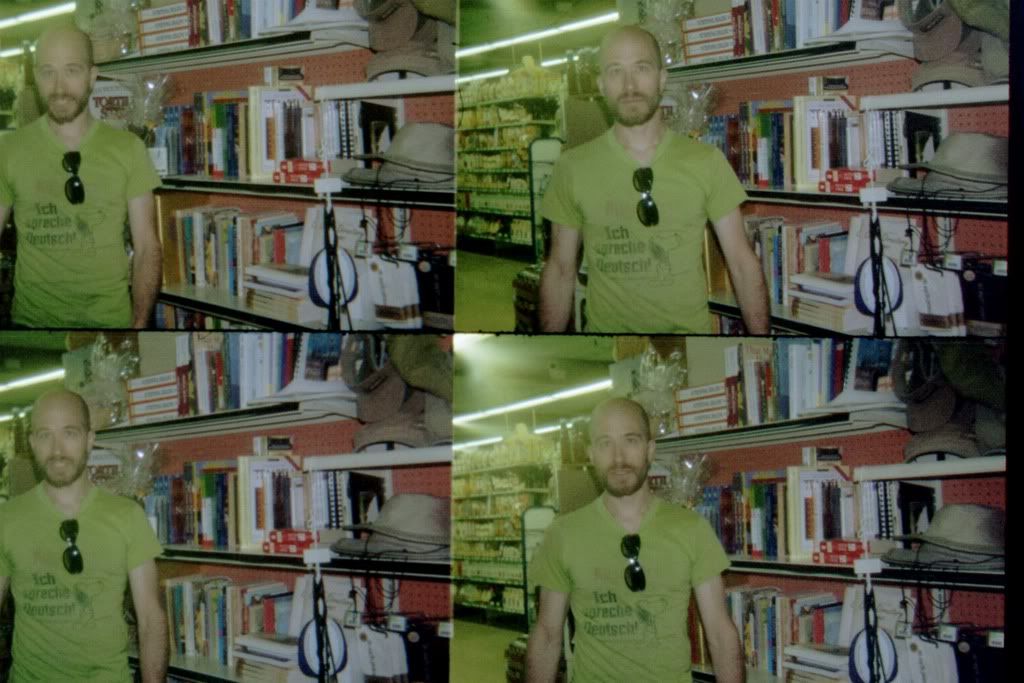 Steiner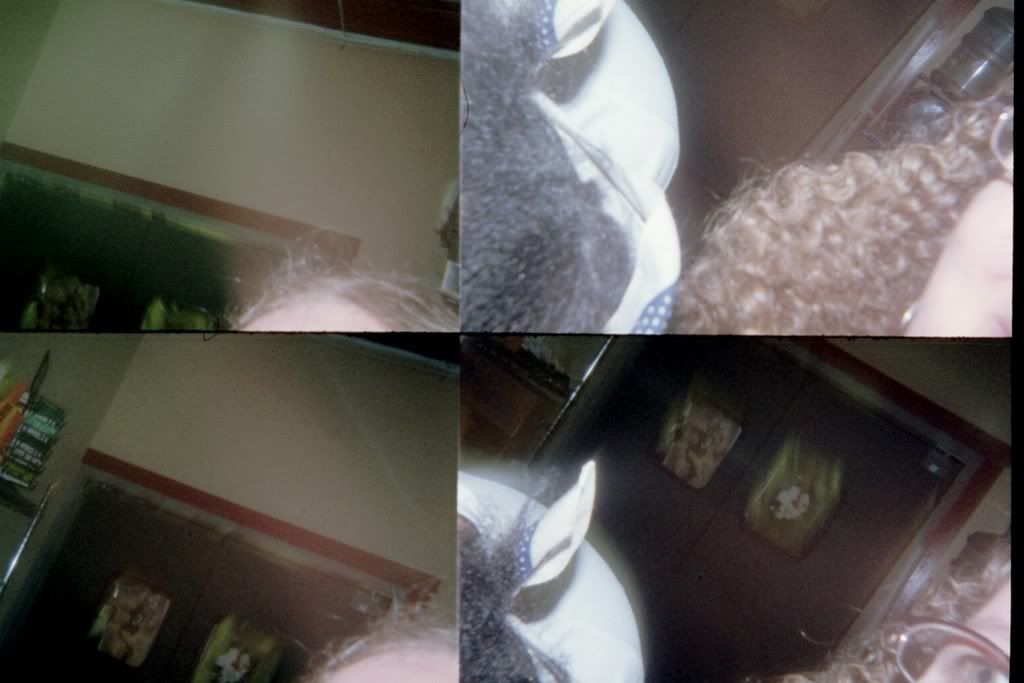 My hair, Si's hair
Si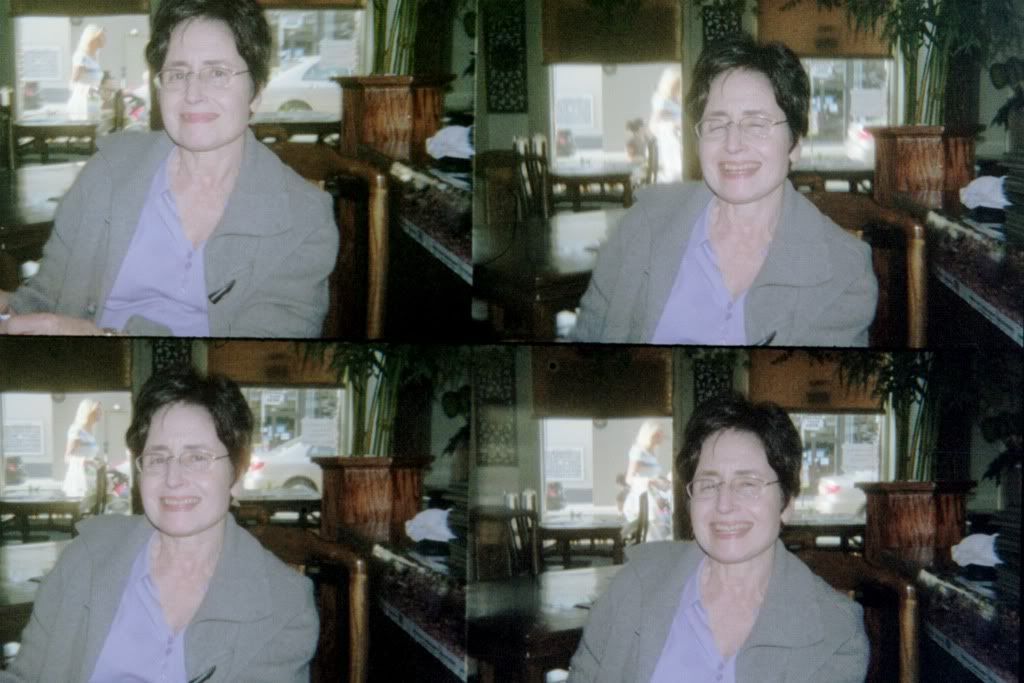 Mom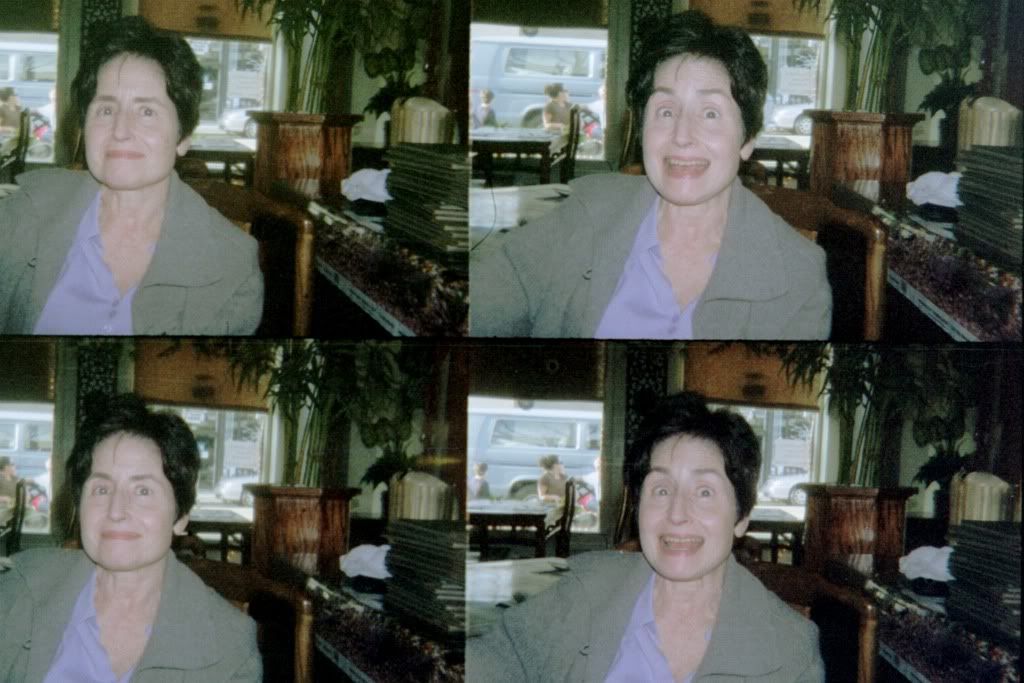 Mom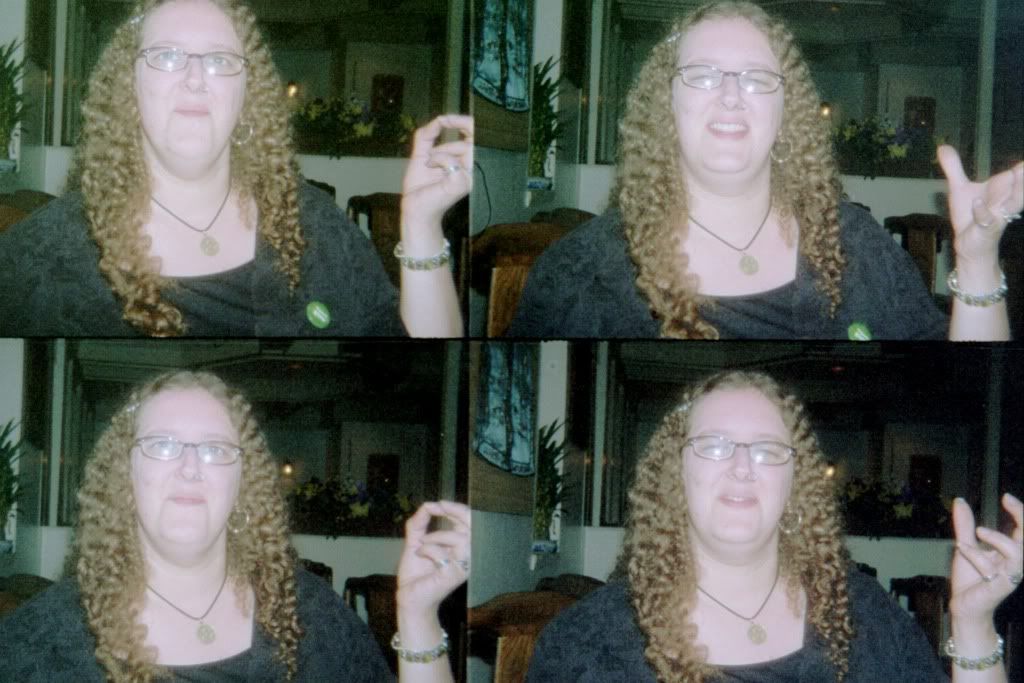 Me
* OK, there are two stories here. First, the simple story: this is the desk that I rescued from the trash a few weeks ago. It's beautiful, but I have no room for it, so it lives at the bottom of the stairs. Then, the more involved story: namely, the toys. Y'all remember Ant? He works at
The Co-op
? Yea, well, his Mom made him a pair of slippers, and he was keeping them in his mailbox at work. So I got the bright idea that I was going to randomly, anonymously leave little toys in his slippers at night. So I went to The Shadyside Variety Store and I bought all of these little toys ... and he simultaneously stopped wearing his slippers at work. I carried the bag of toys around for a few days and ultimately gave them out as a "bonus" to everyone who got stuck working on Members' Day.
** He was so drunk, he didn't actually seem to notice me taking his picture.
This time I got back about five shots from a regular roll of film, along with a full roll of four-frames. Some of these are from the same events as the last installment: Joel's party, goofy moments at work, etc. Enjoy.